---
Coble Writes About Berman Bill
8/24. Rep. Howard Coble (R-NC) wrote an opinion article for the News & Record, a newspaper and web site which covers the Piedmont region of North Carolina, in which he discussed and expressed support for HR 5211, a bill that would legalize certain self help remedies in copyright disputes.
---
The bill is sponsored by Rep. Howard Berman (D-CA), and cosponsored by Rep. Coble. The two are the Chairman and ranking Democrat on the House Judiciary Committee's Courts, Internet and Intellectual Property Subcommittee. Rep. Coble wrote that his Subcommittee will hold a hearing on the bill in September, but that the bill will not be enacted in the current Congress, which is about to end.
---
Rep. Coble wrote that "The incentive to create copyrights will quickly dissipate if they are not protected like other forms of property."
---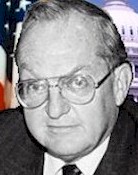 He continued that "Currently, the easiest way to steal the latest musical or cinematic offering is through peer to peer technology, which essentially allows computer users to swap music and movie files. Millions upon millions of illegal downloads occur each day at the expense of songwriters, authors, graphic artists, photographers and software developers in North Carolina and the rest of our nation."
---
"H.R. 5211 is an attempt to control this problem. The legislation is designed only to prevent thieves from illegally distributing copyrighted songs, movies and other digital works over the Internet to millions of computers. The legislation clarifies that copyright owners may utilize new technologies or ``self help´´ measures to protect their property as it is distributed on peer to peer networks."
---
He concluded that "While H.R. 5211 in its current form may not be the perfect answer to a serious problem, it will stimulate discussions on finding effective ways to curb piracy. That is why our subcommittee will conduct a hearing on the issue of piracy on peer to peer networks in September. This does not mean that the bill will be voted on prior to adjournment this fall. It does mean that we are interested in exploring ways to combat digital theft of copyrighted works, including music and movies."
---
Federal Circuit Rules in Monsanto v. McFarling
8/23. The U.S. Court of Appeals (FedCir) issued its opinion [MS Word] in Monsanto v. McFarling, a patent and contract case involving pesticide resistant seeds. The District Court granted an injunction against McFarling, which the Appeals Court affirmed. However, McFarling raised a number of tenuous, but interesting, issues, including enforceability of a choice of forum clause in a contract, illegal tying under the Sherman Act, and patent misuse.
---
Monsanto hold U.S. Patents Nos. 5,633,435 and 5,352,605, for genetically modified pesticide resistant seeds. Monsanto authorizes companies to manufacture the patented seeds, which are then sold to farmers, such as McFarling. Monsanto requires that the sellers of the seeds obtain from the purchasers a "Technology Agreement" which provides, among other things, that the seeds are to be used "for planting a commercial crop only in a single season". McFarling, a farmer in Mississippi, purchased Monsanto seeds, signed the Technology Agreement, and used the seeds over several years. The agreement also contained a choice of forum clause designating the Eastern District of Missouri.
---
Monsanto filed a complaint in U.S. District Court (EDMissouri) against McFarling alleging patent infringement and breach of contract. The District Court granted Monsanto injunctive relief. The Appeals Court affirmed.
---
4th Circuit Rules in Harrods Domain Name Dispute
8/23. The U.S. Court of Appeals (4thCir) issued its opinion [46 pages in PDF] in Harrods v. Sixty Internet Domain Names, an in rem action brought by Harrods (the London department store) involving numerous domain names registered by Harrods (an all but defunct Buenos Aires business once affiliated with Harrods of London). The case addresses the issues of trademark infringement, trademark dilution, and bad faith registration under the Anticybersquatting Consumer Protection Act (ACPA).
---
The U.S. District Court (EDVa) dismissed the infringement and dilution claims, holding that in rem actions could only be maintained for bad faith registration claims under § 1125(d)(1). Prior to discovery, the District Court granted summary judgment with respect to six domain names. After discovery and trial, the District Court awarded judgment to Harrods UK with respect to the 54 domain names, and ordered those names to be transferred to Harrods UK.
---
The Court of Appeals affirmed the judgment as to the 54 domain names. It reversed the dismissal of Harrods UK's infringement and dilution claims. It also reversed the grant of summary judgment with respect to the six domain names.
---
BellSouth Seeks UNE Relief from FCC
8/23. Representatives of Time Warner Telecom and BellSouth met with officials of the Federal Communications Commission's (FCC) Wireline Competition Bureau (WCB) regarding their proposal that the FCC "grant targeted UNE relief and require carriers to start reporting eleven special access performance measures".
---
The two companies recommended to the FCC the following unbundled network element (UNE) relief: "Sunset switching UNE for business customers", "Remove dedicated transport UNE where 3 or more competitive transport providers exist in either A or Z wire center", and "Retain local service test for special access circuits that CLECs wish to convert or to purchase as UNEs". See, materials [PDF] submitted to the FCC.
---
BellSouth also stated in a release that "that hundreds of CLECs have purchased their own switches to provide competitive business services. This demonstrates that CLECs are not impaired in providing switching to business customers. Similarly, ``transport,´´ (dedicated circuits between telephone company central switching offices) is deemed to be competitively available in areas where there are three or more competitive transport providers operating. The framework also advocates that existing local usage requirements should continue to apply to certain types of special access lines and that those lines may not be converted to UNEs unless one of the local usage tests is met." (Parentheses in original.)
---
UNE Platform (UNE-P) permits competitors of the incumbent local exchange carriers (ILECs), such as BellSouth, to use UNEs at discounted total element long run incremental cost (TELRIC) rates. The ILECs have long opposed this. However, recent initiatives, such as this BellSouth Time Warner Telecom proposal, may reflect concern over increasing use of UNE-P by interexchange carriers (IXCs) such as AT&T and WorldCom.
---
Robert McDowell, VP and Assistant General Counsel of CompTel, criticized the proposal in a statement. He wrote that "This private agreement is designed to control the prices and availability of critical telecommunications services to other competitors and large retail customers. This self serving arrangement will benefit two of the largest suppliers of special access services -- Bell South and Time Warner -- to the detriment of competition. It is obvious that this sweetheart deal is not in the public interest. CompTel is confident that the Commission will see through this transparent attempt to get FCC approval of what is tantamount to a private price fixing agreement, and dismiss it."
---
Technology Crimes
8/23. Robert Keppel entered a guilty plea to a charge of theft of trade secrets in violation of 18 U.S.C. § 1832(a)(2) in U.S. District Court (WDWash). Keppel sold Microsoft Certified System Engineer (MCSE) and Microsoft Certified Solution Developer (MCSD) exams and answers at his "cheet sheet" web sites. See, USAO release.
---
8/23. The U.S. District Court (NDCal) sentenced Chan Desaigoudar to 30 months in prison for insider trading in violation of 15 U.S.C. §§ 78j(b) and 78ff(a). Desaigoudar, a former CEO of California Micro Devices, was originally charged in an eight count indictment with conspiracy to commit securities fraud, two counts of securities fraud, false statements, wire fraud and insider trading, in connection with revenue recognition fraud at Cal Micro during 1994. See, USAO release.
---
8/23. The U.S. District Court (EDCal) sentenced Brannon Marlon to thirty months in prison for mail fraud in connection with a scheme to fraudulently obtain computer services and products. He obtained computer products and services valued at over $1.8 Million on credit by submitting fraudulent credit applications and making other false representations. He then resold some of these items. See, USAO release [PDF].
---
Court Holds There is Presumptive Entitlement to Attorneys' Fees in Small Copyright Infringement Cases
8/23. The U.S. Court of Appeals (7thCir) issued its opinion [4 pages in PDF] in Gonzales v. Transfer Technologies, a case regarding the award of statutory damages and attorneys' fees for copyright infringement. The Court held that "the prevailing party in a copyright case in which the monetary stakes are small should have a presumptive entitlement to an award of attorneys' fees".
---
Background. Gonzales owns copyrights on designs. Transfer Technologies sold temporary tattoos that copied four of Gonzales' designs, without license or permission.
---
District Court. Gonzales filed a complaint in U.S. District Court (NDIll) against Transfer Technologies alleging copyright infringement. He sought statutory damages and attorneys' fees. The District Court awarded Gonzales the minimum statutory damages of $750 per incident (pursuant to 17 U.S.C. § 504), and no attorneys' fees (pursuant to 17 U.S.C. § 505). The District Court explained that "Transfer's actions, though willful, are not the kind of flagrant behavior that would justify an award of attorneys' fees", but otherwise did not explain its ruling. Gonzales appealed the denial of attorneys fess.
---
Statute. Section 505 provides that "In any civil action under this title, the court in its discretion may allow the recovery of full costs by or against any party other than the United States or an officer thereof. Except as otherwise provided by this title, the court may also award a reasonable attorney's fee to the prevailing party as part of the costs."
---
Appeals Court. The Court of Appeals vacated and remanded. First, Judge Richard Posner, who wrote the opinion of the three judge panel, stated that the reversal was warranted because of the lack of an adequate explanation by the District Court. He wrote that "we do have to insist that the judge explain the grounds for his decision in sufficient depth to enable their reasonableness to be determined; otherwise there would be no appellate control at all over such decisions. And so we have not hesitated in the past to remand section 505 determinations when the district judge had not supplied us with sufficient indication of his reasoning process to enable us to decide whether the determination was reasonable. ... This is such a case." (Citations omitted.)
---
Second, and more importantly, the Appeals Court held that "we go so far as to suggest, by way of refinement of the Fogerty standard, that the prevailing party in a copyright case in which the monetary stakes are small should have a presumptive entitlement to an award of attorneys' fees." See, opinion of the Supreme Court in Fogerty v. Fantasy, Inc., 510 U.S. 517 (1994).
---
The Appeals Court offered the following rationale. "The infringement was willful; and willful infringements involving small amounts of money cannot be adequately deterred (and remember ``the need in particular circumstances to advance consideration of . . . deterrence´´) without an award of attorneys' fees. No one can prosecute a copyright suit for $3,000. The effect of the district court's decision if universalized would be to allow minor infringements, though willful, to be committed with impunity, to be in effect privileged, immune from legal address. The smaller the damages, provided there is a real, and especially a willful, infringement, the stronger the case for an award of attorneys' fees."
---
The only issue before the Appeals Court was the award of attorneys' fees. However, the same rationale might be applied to support the award of statutory damages greater than the statutory minimum. The Court did not address this.
---
9th Circuit Rules on Application of Wiretap Act and Stored Communications Act to Secure Web Sites
8/23. The U.S. Court of Appeals (9thCir) issued its opinion [39 pages in PDF] in Konop v. Hawaiian Airlines, a case involving application of the Wiretap Act and the Stored Communications Act to password protected discussion web sites. This is the Appeals Courts' second opinion in this case.
---
The Appeals Court held in this second opinion that the unauthorized accessing of messages posted to a password protected web site does not violate the Wiretap Act because the Wiretap Act only covers messages intercepted during transmission, not those intercepted in storage. And hence, the Appeals Court affirmed the District Court's summary judgment on this issue in favor of a defendant who accessed the web site under false pretences. The Appeals Court reversed the District Court's summary judgment for the defendant on the Stored Communications Act issue, but only on narrow grounds peculiar to this case. See, full story.
---
GAO Reports Foreign Patent Challenges Facing Small Businesses
8/22. The General Accounting Office (GAO) released a report [126 pages in PDF] titled "International Trade: Federal Action Needed to Help Small Businesses Address Foreign Patent Challenges".
---
The GAO convened a panel of 39 U.S. patent attorneys with expertise in obtaining foreign patents for both small and large businesses. It then sent a questionnaire to a random sample of small businesses that had obtained or considered obtaining foreign patents in the last 5 years.
---
The GAO concluded from these efforts that "Foreign patent costs are the most significant impediment that small businesses face in trying to protect their inventions abroad, according to the small businesses and patent attorneys GAO contacted. The minimum cost to a small business to obtain and maintain a relatively simple patent in the United States for 20 years could be about $10,000, based on a scenario that GAO developed. However, extending this patent to nine other countries, which could be a typical small business foreign patent strategy, could cost between $160,000 and $330,000 ..."
---
The GAO found that other impediments include "companies' limited resources and limited foreign patent knowledge; differences among foreign patent systems, which increase costs and make the process more complex; and the existence of challenging business climates and weak patent enforcement in certain countries."
---
The GAO also reported that "More than 70 percent of the survey respondents in both groups supported federal efforts to promote harmonization among the world's patent laws and systems and to seek patent cost reduction."
---
Finally, it found that "nearly 70 percent of the businesses thought that federal financial assistance to help defray the costs of foreign patents would be helpful, but less than 50 percent of the patent attorneys held this view. Most of the patent attorneys regarded federal financial assistance as an indirect solution to the broader problem of a lack of uniformity among global patent systems. Conversely, nearly 70 percent of the attorneys, but only about 40 percent of the businesses, thought that making information about foreign patents available to small businesses, particularly those that are just beginning to consider foreign patents, would be useful."
---
The report was prepared at the request of Sen. Christopher Bond (R-MO), the ranking Republican on the Senate Small Business Committee, and Rep. Donald Manzullo (R-IL), Chairman of the House Small Business Committee.
---
District Court Grants Summary Judgment to Prodigy in Patent Infringement Case
8/22. The U.S. District Court (SDNY) issued its Memorandum and Order Granting Summary Judgment [27 pages in PDF] in British Telecom v. Prodigy granting summary judgment to Prodigy. This is a case brought by British Telecom (BT) to test whether it can assert, based on a 1989 patent, that it has patented hyperlinking and web browsing on the Internet. The Court rejected this assertion.
---
BT asserted in its complaint filed on December 13, 2000, that its U.S. Patent No. 4,873,662, titled "Information handling system and terminal apparatus therefor", also known as the "Sargent patent", covers hyperlinking and web browsing. It alleged that Prodigy infringed that patent directly by being an Internet Service Provider (ISP), and that it induced and contributed to patent infringement by its subscribers.
---
The District Court held "that as a matter of law, no jury could find that Prodigy infringes the Sargent patent, nor that Prodigy contributes to infringement of the Sargent patent".
---
While the sole defendant is Prodigy, the case was brought to test the validity and enforceabilty of its patent against a broad array of web related entities and individuals. Prodigy is just one of thousands of ISPs.
---
BT's complaint alleges that by maintaining "a web server which stores plural blocks of information, i.e. web pages, at locations of a storage medium, such as a disk" and by including in these web pages both "a displayed portion" and "an undisplayed portion with hidden information that is not seen by the user" which includes "addresses associated with the displayed portion", Prodigy is infringing BT's patent.
---
BT sought declaratory relief that its patent is valid and enforceable, that Prodigy has directly and contributorily infringed, and induced infringement, of the patent, and enjoining Prodigy from further infringement. BT also sought damages, costs, and attorney fees.
---
Prodigy, which is now a subsidiary of SBC Communications, asserted the defenses of non-infringement and invalidity.
---
On March 13, 2002, the District Court issued its Opinion and Order Following Markman Hearing [38 pages in PDF]. It concluded that BT's patent describes a system in which multiple users, located at remote terminals, can access data stored at a central computer.
---
The Court held in its August 20 opinion that there are several reasons why the BT patent is not infringed by Prodigy or its subscribers. First, it distinguished between accessing data from a central computer, as described by the BT patent, and accessing information from the Internet. It also distinguished between accessing blocks of information, as described by the BT patent, and accessing information on the Internet. Finally, it distinguished between complete addresses, as described by the BT patent, and virtual addresses used on the Internet.
---
The Court wrote that "The Internet is a network of computers intertwined with each other in order to allow users around the world to exchange information. The whole purpose of the Internet is for the sources of information to be in many places rather than centralized. Any user can retrieve information that is stored on a Web server in any physical location, as long as that server is connected to the Web. ... This ``network of networks´´ or ``system of systems´´ allows users access to information from a variety of sources, in any location. BT cites the general rule that addition to an accused apparatus of one or more features than the claim requires does not preclude a finding of infringement. But what BT characterizes as ``additions´´ are fundamental differences in the nature of the claim elements. As it did during the Markman hearing, BT would have me exclude the word ``central´´ from the construction of ``central computer.´´ The Court expressly rejected BT's interpretation by ruling that the Sargent patent claims a central computer that is a single computer with a centralized database. Because the Internet is not a computer network consisting of a centralized computer that stores all of the data accessible by remote terminals, Web servers on the Internet cannot literally infringe the '662 patent."
---
The Court wrote that "A key distinction between the '662 patent and the Prodigy Internet Service is the requirement of the '662 patent that information be stored as blocks of information." The Court continued that "Unlike the blocks of information required by the '662 patent, HTML code, which is the primary language of the World Wide Web and of the Prodigy Internet Service, does not use blocks. HTML code does not separate displayed information into a first sub-unit, and nondisplayed information in a contiguous, separable second sub-unit. Rather, HTML code contains information to be displayed intermingled with other information concerning formatting and linking, such as URLs and anchors."
---
See also, TLJ story titled "Patent Infringement Suits Lay Claims to Hyperlinking Technology", December 21, 2000.
---
Arbitration Clause That Bars Punitives Does Not Prevent Award of AT Treble Ds
8/22. The U.S. Court of Appeals (5thCir) issued its revised opinion [PDF] in Investment Partners v. Glamour Shots, holding that an arbitration clause that prevents the award of punitive damages is enforceable, and does not prevent the award of antitrust treble damages. Judge Edith Jones, writing for the three judge panel, opined that "punitive damages are awarded under notoriously open ended legal standards and a broadly defined constitutional limit concerning the amount awarded. Treble damages, however, represent a mere mathematical expansion of the actual damages".
---
People and Appointments
8/22. California Governor Gray Davis appointed Jo-Lynne Lee as a Judge of the Alameda County Superior Court. She is an attorney with the law firm of Griffith Castle & Schwartzman, whose attorneys only act as court appointed special masters, court appointed discovery referees, and private mediators and arbitrators in construction defect litigation and other real estate disputes.
---
More News
8/22. The Securities and Exchange Commission (SEC) announced in a release the SEC Chairman Harvey Pitt wrote a letter to the National Association of Securities Dealers (NASD) and the New York Stock Exchange (NYSE) requesting that they review the initial public offering (IPO) process, including IPO allocation practices and the roles of issuers and underwriters in the price setting and offering process. The SEC did not publish the letter.
---
8/22. Federal Communications Commission (FCC) Chairman Michael Powell stated in a release [PDF] that "I am deeply disturbed about the reports of an incident involving WNEW-FM and a radio contest involving sex in public places, and I have directed the FCC's Enforcement Bureau to proceed immediately with a thorough investigation of the matter." See also, FCC written interrogatories [PDF] to Infinity Broadcasting, licensee of station WNEW-FM.
---
House Committee Seeks Records from Global Crossing and Citibank
8/21. Rep. Mike Oxley (R-OH), Chairman of the House Financial Services Committee (HFSC), wrote a letter [4 pages in PDF] to Gary Winnick and John Legere asking for records pertaining to "corporate governance and financial management; the relationships between securities analysts and the companies they analyze; and the impact of potential conflicts of interest faced by securities analysts." Winnick is Chairman of Global Crossing. Legere is CEO of Global Crossing.
---
Rep. Oxley also sent a letter [4 pages in PDF] to Sanford Weill, Ch/CEO of Citigroup, the parent company of Salomon Smith Barney (SSB), requesting records. This request focuses records pertaining to Jack Grubman, a former SSB stock analyst.
---
Both letters also request records "relating to the announced sale of a majority interest in Global Crossing to Hutchison Telecommunications Limited and Singapore Technologies Telemedia". Global Crossing announced on August 9 that it proposed to sell for $250 Million a 61.5% interest in a newly constituted Global Crossing to Hutchison Telecommunications Limited, a wholly owned subsidiary of Hutchison Whampoa Limited, and Singapore Technologies Telemedia. See, Global Crossing release regarding the proposed sale.
---
Rep. Oxley set a deadline of September 4 for responding to the requests, after which date, the Committee may issue subpoenas. See also, HFSC release.
---
DOJ Recommends Approval of Qwest Long Distance Request
8/21. The Department of Justice's (DOJ) Antitrust Division issued its evaluation [35 pages in PDF] conditionally recommending that the Federal Communications Commission (FCC) approved Qwest Communications' Section 271 petition to provide in region interLATA services in the states of Montana, Utah, Washington, and Wyoming.
---
The DOJ wrote that "Qwest's Application demonstrates that it has succeeded in opening its local markets in Montana, Utah, Washington, and Wyoming in many respects. However, Qwest's assertions that it provides adequate manual order processing and electronically auditable billing for UNE-platform service remain questionable, although evidence submitted by Qwest after its application was filed may support the FCC's approval of this application at the conclusion of this proceeding. It also is unclear whether the UNE rates in Montana and Wyoming, which were developed recently, are appropriately cost-based. The Department therefore recommends that the Commission approve Qwest's application for long distance authority in these states only if it is able to assure itself that the concerns expressed in this Evaluation have been resolved."
---
The DOJ evaluation also addresses line sharing and broadband connections. Qwest unbundles the high frequency portion of its loops so that Competitive Local Exchange Carriers (CLECs), such as Covad, can provide Digital Subscriber Line (DSL) service to customers who receive voice service from Qwest. Covad complained that Qwest improperly provisions such lines, and that it has long refused Covad's request to provide a router test of end-to-end continuity of the data signal on such lines.
---
The DOJ concluded that "Although Qwest has instituted router testing for its retail customers, it still refuses to perform the router test requested by Covad. Qwest has presented no justification for its refusal to provide the same router testing for CLECs as it does for its retail customers. If Qwest does not agree to follow the same provisioning process for both wholesale and retail customers, then it must provide a detailed explanation justifying its refusal to do so, including data demonstrating that the performance results are equivalent even where the testing process differs."
---
See also, Qwest release and DOJ release.
---
9th Circuit Dismisses Appeal in Abada v. Schwab
8/21. The U.S. Court of Appeals (9thCir) issued its opinion [PDF] in Abada v. Charles Schwab, in which the Appeals Court held that it lacks appellate jurisdiction over a District Court order remanding to state court a class action suit alleging that a securities broker misled its customers concerning the capabilities of its on-line investment system.
---
Background. Charles Schwab is a securities broker that allows its customers to conduct securities transactions over the Internet. Aaron Abada opened an account with Schwab.
---
Proceedings Below. Abada filed a complaint in California Superior Court against Schwab alleging various stated law claims, including unfair competition in violation of California Business and Professions Code § 17200 by "falsely and inaccurately representing" that it could provide customers with timely access to their accounts when Schwab knew or should have known that it lacked the capacity to do so. He sought class action status on behalf of other online investors with Schwab accounts. Schwab removed the case to federal court pursuant to 28 U.S.C. §§ 1441 and 1446 and the Securities Litigation Uniform Standards Act of 1998 (SLUSA). Abada moved to remand back to the state court, on the grounds that the federal court lacked subject matter jurisdiction. The District Court eventually granted the motion to remand. Schwab brought the present appeal.
---
Appeals Court. The Appeals Court dismissed the appeal on the grounds that it does not have appellate jurisdiction to review a remand order that is founded on the absence of subject matter jurisdiction.
---
7th Circuit Applies Doctrine of Laches in Trademark Infringement Case
8/21. The U.S. Court of Appeals (7thCir) issued its opinion [PDF] in Chattanoga Manufacturing v. Nike and Jordan, a trademark case involving the mark "Jordan". The Appeals Court affirmed a District Court dismissal of a trademark infringement claim brought by a ladies clothing maker which holds the mark "Jordan" against Nike and Michael Jordan. The claim is barred by the doctrine of laches.
---
Background. Chattanoga Manufacturing is a manufacturer and marketer of women's clothing. It obtained a USPTO registration of the mark "Jordan" in connection with women's clothing. Michael Jordan is Michael Jordan. He has licensed to Nike the right to use his name and image in connection with various Nike products. Nike makes and markets sporting goods, including Michael Jordan endorsed footwear, apparel, and accessories. Nike has extensively used the Jordan name since 1985.
---
District Court. Chattanoga filed a complaint in U.S. District Court (NDIll) against Nike and Jordan, alleging trademark infringement and unfair competition in violation of the Lanham Act, 15 U.S.C. §§ 1114(1) & 1125(a). Nike filed counterclaims alleging that Chattanoga's trademark was improperly registered by the USPTO and should be cancelled. The District Court found that Chattanoga's trademark infringement claims were barred under the doctrine of laches and that Michael Jordan could not be held liable in his personal capacity. The District Court then dismissed with prejudice Nike's counterclaims as moot.
---
Appeals Court. The Appeals Court affirmed. It wrote that "The doctrine of laches is derived from the maxim that those who sleep on their rights, lose them. ... For laches to apply in a trademark infringement case, the defendant must show that the plaintiff had knowledge of the defendant's use of an allegedly infringing mark, ... that the plaintiff inexcusably delayed in taking action with respect to the defendant's use, and that the defendant would be prejudiced by allowing the plaintiff to assert its rights at this time." The Court noted that given the extensiveness of Nike's advertising, Chattanoga knew of Nike's use of the mark. Also, since Nike had used the mark since 1985, the delay in filing suit was unreasonable.
---
The Court also affirmed the District Court's dismissal of the Nike counterclaims as moot. However, it held that the dismissal must be without prejudice. Nike must have a remedy if Chattanoga tries to pass off ladies clothes as endorsed by Michael Jordan.
---
More News
8/21. The Recording Industry Association of America (RIAA) announced that it obtained a judgment of $136,260,000 on behalf of its member record companies in U.S. District Court (CDCal) against against Media Group, a CD manufacturing plant, and its former CEO, Jimmy Chan, for copyright infringement. The judgment is based upon 1,500 violations at $90,000 each. However, the defendants do not have the ability to pay. See, RIAA release.
---