TLJ News from September 11-15, 2013
---
People and Appointments
9/15. President Obama stated in a release that "I spoke with Larry Summers and accepted his decision to withdraw his name from consideration for Chairman" of the Federal Reserve Board. (Emphasis added.)
---
FCC Sets Auction Date and Rules for H Block Auction
9/13. The Federal Communications Commission (FCC) released a document [84 pages in PDF] titled "Notice and Filing Requirements, Reserve Price, Minimum Opening Bids, Upfront Payments, and other Procedures for Auction 96".
This auction pertains to the advanced wireless service (AWS) H block licenses in the 1915-1920 MHz and 1995-2000 Mhz bands. This notice sets a commencement date of January 14, 2014.
The 2012 spectrum bill, which was part of HR 3630 [LOC | WW], the "Middle Class Tax Relief and Job Creation Act of 2012", enacted by the 112th Congress, required the FCC, within three years, to auction the 1915-1920 MHz and 1995-2000 MHz bands. See, Section 6401(b) of that Act, which is codified at 47 U.S.C. § 1451(b).
The FCC issued its Notice of Proposed Rulemaking [60 pages in PDF] in December of 2012. The NPRM is FCC 12-152 in WT Docket No. 12-357. The FCC adopted it on December 11, 2012, and released it on December 17, 2012.
This just released notice states that "The H Block frequencies will be licensed as paired 5 megahertz blocks, with each license having a total bandwidth of 10 megahertz; 1915-1920 MHz for mobile and low power fixed (i.e., uplink) operations and 1995-2000 MHz for base station and fixed (i.e., downlink) operations." (Parentheses in original. Footnote omitted.)
It sets a reserve price of $1.56 Billion.
FCC Commissioner Ajit Pai wrote in a statement that this auction "will help deliver bandwidth-intensive mobile services and applications" and "provide much-needed revenue for the First Responder Network Authority to build out a nationwide, interoperable broadband public safety network".
FCC Chairman Mignon Clyburn also wrote positively about this notice in her statement. However, Commissioner Jessica Rosenworcel lamented that Section 6401 of the 2012 spectrum bill provided for auctioning a total of 65 MHz, but the upcoming auction only pertains to 10 MHz.

Rosenworcel (at right) wrote in her statement that "I fear this approach fails that test. That is because holding a single auction of all 65 megahertz at once is bound to yield more interest, more bidders, and more revenue than dividing this spectrum up and holding an auction of the 10 megahertz H block alone."
She added that "splitting this spectrum up for auction will likely limit interest in the H block to only one, or possibly two bidders. If that is true, we will have a retail sale -- not an auction. Moreover, it will mean reduced revenue from this spectrum -- and less support for our nation's first responders."
This is notice is DA 13-1885 in AU Docket No. 13-178.
Relevant Dates and Deadlines for H Block Auction
Auction tutorial available online
October 23, 2013
Window opens for filing Short-Form Application (FCC Form 175)
12:00 NOON on October 23, 2013
Deadline to file Short-Form Application (FCC Form 175)
6:00 PM on November 5, 2013
Deadline for upfront payments
6:00 PM on December 11, 2013
Mock auction
January 10, 2014
Auction begins
January 14, 2014
People and Appointments
9/13. The White House news office announced in a release that Gene Sperling, Director of the National Economic Council (NEC) and Assistant to the President for Economic Policy, will leave on January 1, 2014, and that President Obama will appoint Jeffrey Zients to be Director of the NEC.
9/13. George Mason University law school hired Douglas Ginsburg to be a professor of law. He will also continue as a senior status Judge of the U.S. Court of Appeals (DCCir). See, GMU release.
9/13. The Federal Trade Commission (FTC) published a notice in the Federal Register (FR) that announces members of its Performance Review Board. They are David Robbins (Executive Director), Jonathan Nuechterlein (General Counsel), Deborah Feinstein (Director of the Bureau of Competition), Jessica Rich (Director of the Bureau of Consumer Protection), and Pauline Ippolito (Deputy Director of the Bureau of Economics). See, FR, Vol. 78, No. 178, September 13, 2013, at Page 56703.
More News
9/13. The Wall Street Journal published a story by Mark Maremont titled "Google Jet Fleet Loses a Pentagon Fuel Perk: Questions Raised About Founders Use for Non-Government Flights". It states that the Department of Defense did not renew an agreement that had allowed jets owned by Sergey Brin, Larry Page and Eric Schmidt to use Moffett Federal Airfield, and to buy "sharply discounted jet fuel bought from the Pentagon". The article states that "The most frequent destinations were Los Angeles and New York, but the planes also flew 20 times to the Caribbean island of Tortola; 17 to Hawaii; 16 to Nantucket, Mass.; and 15 to Tahiti."
---
Sen. Franken Writes FTC Regarding Facebook's Expanding Use of Facial Recognition Technology
9/12. Sen. Al Franken (D-MN) sent a letter [2 pages in PDF] to the Federal Trade Commission (FTC) in which he expressed "concern about Facebook's proposed expansion of its facial recognition program".
Nominally, Sen. Franken addressed his letter to Mark Zuckerberg, CEO of Facebook. However, he sent copies to the FTC Commissioners. The letter is in the nature of a request to a government agency to investigate.
Sen. Franken is not a member of the Senate Commerce Committee (SCC), which oversees the consumer protection activities of the FTC.
The letter does conclude with one question directed to Facebook. "How many faceprints does Facebook have?"
Sen. Franken wrote that Facebook's "proposed expansion of this program is highly troubling, especially since Facebook has refused to promise its customers that it won't share this program or its data with third parties in the future".
Sen. Franken explained that "Two weeks ago, Facebook proposed changes to its Data Use Policy that would expand the faceprint database to include faceprints of public profile phones -- not just the photos that users have been tagged in. Presumably, this would lead to a significant expansion of Facebook's faceprint database. It would also likely capture some of Facebook's least active users -- those who are visible in their public profile photo but are not tagged in any other photos. These people are often less active users who may not be aware of Facebook's privacy changes."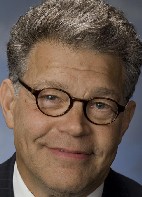 "Facial recognition technology has profound implications for privacy." Sen. Sen. Franken (at right) continued that it "tracks you in the real world, from cameras stationed on street corners and in shopping centers, and through photographs taken by friends and strangers alike. Unlike other biometrics such as fingerprints and iris scans, which require physical contact or proximity, facial recognition can operate at a distance, entirely without the knowledge of the person being identified. And there is no practical way for an individual person to stop it."
"Unfortunately, no federal law governs the commercial use of this technology."
Sen. Franken warned that Facebook's database of "faceprints" could be "abuse by bad actors".
The Senate Judiciary Committee's (SJC) Subcommittee on Privacy, Technology and the Law, which Sen. Franken chairs, held a hearing on July 18, 2012 titled "What Facial Recognition Technology Means for Privacy and Civil Liberties". See, SJC web page with hyperlinks to prepared testimony. The focus of that hearing was facial recognition technology generally, not Facebook's use of such technology.
See also, September 4, 2013 letter [5 pages in PDF] to the FTC sent by the Electronic Privacy Information Center (EPIC) and other groups. See, related story in this issue titled "EPIC Urges FTC to Take Action Against Facebook for Changes to Privacy Policy".
House Members Introduce Internet Tax Freedom Act Extension Bill
9/12. Rep. Bob Goodlatte (R-VA) and others introduced HR 3086 [LOC | WW], the "Permanent Internet Tax Freedom Act". This is one of four nearly identical bills introduced in the 113th Congress that would extend the Internet Tax Freedom Act (ITFA), which is set to expire on November 1, 2014.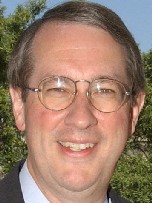 Rep. Goodlatte (at right) stated in a release that these bills ensure "that Americans can continue to access the Internet tax-free. In this increasingly digital age, Americans rely on access to the Internet to apply for employment, to seek and share innovative ideas, to keep governments accountable, to run small businesses, and to communicate with their families and friends. This legislation will help ensure more Americans have access to this tremendous medium by reducing cost barriers."
Support for these bills is bipartisan -- as is the opposition. Also, the history of this legislation has been that supporters have introduced bills that provide for a permanent ban, and then the Congress eventually settles on a temporary ban.
This bill would not add to, or delete, any of the numerous exceptions or grandfathering clauses.
See, full story.
California House Democrats Urge FCC to Amend Phone Location Detection Rules
9/12. Twelve House Democrats who represent districts located in the state of California sent a letter to the Federal Communications Commission (FCC) urging it "to proceed expeditiously with the adoption of a proposed rulemaking" regarding mobile phone location detection accuracy.
The FCC's Public Safety and Homeland Security Bureau (PSHSB) issued a Public Notice (DA 13-1873 in PS Docket No. 07-114) on September 9 that requests comments, and announces an event, regarding this matter. The deadline to submit comments is September 25. The FCC's PSHSB will hold a workshop on October 2. See also, story titled "FCC Seeks Comments on Mobile Device Location Surveillance Capabilities" in TLJ Daily E-Mail Alert No. 2,598, September 10, 2013.
The letter is signed by Rep. Henry Waxman (D-CA), the ranking Democrat on the House Commerce Committee (HCC), and Rep. Anna Eshoo (D-CA), the ranking Democrat on the HCC's Subcommittee on Communications and Technology. The current FCC pays particular attention to the requests of these two Representatives.
The letter states that their concern is enabling first responders to identify the location of persons using wirelesss devices to place 911 calls.
Rep. Waxman stated in a related release that "The FCC and public safety officials should work together to fix quickly this public safety gap in California's 9-1-1 system. I am asking the FCC to immediately review the system's shortcomings and ensure 9-1-1 operators have every tool they need to get emergency help to callers as quickly as possible." See also, Rep. Eshoo's release.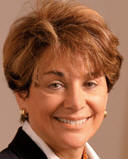 Rep. Eshoo (at left) represents the 18th District, which includes parts of the Silicon Valley communities of San Jose, Mountain View and Palo Alto. The letter is also signed by Rep. Zoe Lofgren (D-CA-19), Rep. Mike Honda (D-CA-17), Rep. Eric Swalwell (D-CA-15), and Rep. Jackie Speier (D-CA-14), who, like Rep. Eshoo, represent Silicon Valley area districts.
Four more of the signers represent nearby districts.
It might also be noted that such a rulemaking would facilitate and improve commercial location based services. Moreover, many of the companies that provide such services are based in California, and especially in the Silicon Valley area.
Rep. Upton and Rep. Walden Urge FCC to Apply Change to National Television Rule Prospectively Only
9/12. Rep. Fred Upton (R-MI) and Rep. Greg Walden (R-OR) sent a letter to the Federal Communications Commission (FCC) regarding its proposed elimination of the UHF discount. The FCC's tentative agenda for its September 26, 2013 meeting states that the FCC is scheduled to adopt a notice of proposed rulemaking (NPRM) to accomplish this.
This UHF discount pertains to the national television rule, which is part of the FCC's outdated and obsolete media ownership regime. This rule limits any entity from owning TV stations that cumulatively reach more that 39 percent of TV households nationwide. Currently, the FCC rule counts TV stations on UHF channels (14 and above) differently from TV stations on VHF channels (13 and below).
See also, subsection titled "Media Ownership" in story titled "FCC Announces Tentative Agenda for September 26 Meeting" in TLJ Daily E-Mail Alert No. 2,596, September 5, 2013.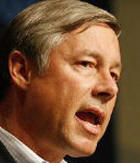 Rep. Upton (at left) is Chairman of the House Commerce Committee (HCC). Rep. Walden is Chairman of the HCC's Subcommittee on Communications and Technology.
The two began by stating that "we are not convinced that the existing limitations on broadcast ownership as a whole are appropriate or necessary in today's competitive media marketplace".
They continued that "we have particular apprehension about this proposed change and its effect on the business decisions of broadcast station group owners". That is, this proposed change "could inequitably harm those broadcast owners with pending transactions that were initiated under the existing UHF discount rule".
They asked that the FCC not apply any rule change to current licensees with transactions pending at the FCC. They argue that it should only be applied "prospectively to applications filed after adoption of a new rule".
People and Appointments
9/12. President Obama announced his intent to nominate David Arroyo to be a Member of the Board of Directors of the Corporation for Public Broadcasting (CPB). See, White House news office release.
More News
9/12. Federal Communications Commission (FCC) Chairman Mignon Clyburn gave a speech regarding the FCC's universal service subsidy program titled "Lifeline".
---
House Subcommittees Hold Hearings on Video Marketplace
9/11. The House Commerce Committee's (HCC) Subcommittee on Communications and Technology (SCT) held a wide ranging hearing on September 11, 2013 titled "Innovation Versus Regulation in the Video Marketplace". The hearing touched on a wide range of topics, but focused on retransmission consent and extending the STELA.
The House Judiciary Committee's (HJC) Subcommittee on Courts, Intellectual Property, and the Internet (SCIPI) held a hearing titled "Satellite Television Laws in Title 17" on September 10.
HCC/SCT. Rep. Greg Walden (R-OR), the Chairman of the HCC/SCT, wrote in his opening statement that "In this diverse and evolving marketplace, one thing remains true: you should be compensated for your content, network investments or intellectual property. If you lay fiber, you should receive fair compensation in the marketplace for your investment. If you create content -- movies, TV shows, or apps -- you should receive fair compensation in the marketplace. If you create smartphones, tablets, dongles, screens, or the software that runs on them, you should receive fair compensation in the marketplace."
He continued that "our laws should reflect the operation of the free market in a competitive environment. Instead, we have a satellite law that finds its origins in ensuring access to content for a fledgling industry, a cable law that was passed when cable controlled over 90 percent of the video market, and broadcast rules that ignore the rise of alternatives to over-the-air reception. We can and should be engaged in a lively discussion of how to unshackle the free market and remove the government from the business of manipulating the video marketplace."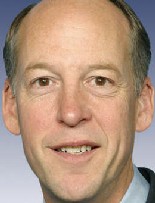 Rep. Walden (at right) said the the SCT is still in the early stage of examining issues related to the video marketplace, but "I expect to circulate a discussion draft on these issues no later than the first quarter of next year".
See, prepared testimony of Stanton Dodge (DISH Network), prepared testimony of Edward Munson (KPHO-TV), prepared testimony of David Rozzelle (Suddenlink Communications), prepared testimony of James Campbell (CenturyLink), prepared testimony of Sandra Aistars (Copyright Alliance), prepared testimony of John Bergmayer (Public Knowledge).
Munson, speaking on behalf of the heavily regulated broadcasting sector, said that "some regulations place broadcasting at a competitive disadvantage to the other video providers on this panel. For example, decades-old ownership restrictions reflect a time when broadcasting was the only game in town. It makes no sense to hamstring broadcasters with outdated limitations when our direct competitors are not restricted in any way. Another example is the online public file regulation which requires local TV stations to place sensitive pricing information online when our direct competitors do not have the same obligations."
Regarding retransmission consent disputes, he stated that "We are never ``off the air´´ or ``blacked out.´´ Our signals are always being broadcast and they are always free." Broadcasters merely do not make their signal available for retransmission by the MVPD with which an agreement has not been reached.
He added that "There is no doubt the Time Warner Cable/CBS dispute was very unfortunate, but it was predictable. The dispute seemed almost orchestrated out of a DC lobbying playbook – create a crisis, then ask Congress to fix the crisis in your favor." He concluded that TWC, DISH and Directv "are looking to Congress to help control their programming costs. But pricing decisions are best left to the marketplace."
The PK's Bergmayer wrote that "Unless policymakers work to repair a retransmission consent system that is boosting broadcaster profits at the expense of viewers, blackouts like August's CBS-TWC blackout are still only the beginning."
DISH's Dodge wrote that "The broken retransmission consent regime is in dire need of comprehensive reform." DISH wants "targeted fixes of these outdated retransmission consent rules as part of the STELA re-authorization." He praised Rep. Anna Eshoo's (D-CA) discussion draft [6 pages in PDF]. See, related story in this issue titled "Rep. Eshoo Releases Draft of Bill to Alter Retransmission Consent Regime".
CenturyLink's Campbell wrote that "we seek fair retransmission consent rules that will not be leveraged against consumers and competitive new entrants. This can be achieved by modernizing the existing regulatory structure to allow newer entrants like CenturyLink to carry national programming from an alternative market during negotiation breakdowns." The nature of the video market has changed since the Congress enacted the Cable Act of 1992 and its retransmission consent regime, said Campbell. Particularly, the is not a cable company with a monopoly.
"Congress needs to amend the current legislative framework to restore a more level negotiating table." Campbell said that the Congress could do this by allowing "providers the right to carry national programming from an adjacent or alternate market during a broadcast retransmission consent negotiation breakdown".
Aistars described and discussed recent developments in the creation and distribution of video content, before transitioning into copyright law. She argued that copyright law must incent creation and distribution.
She wrote that "There is no justification for expanding the existing compulsory license regime. To the contrary, Congress should consider sunsetting it consistent with the public interest. Compulsory licenses are an extraordinary departure from normal copyright principles which ensure that creators have the right to distribute their works how they see fit. They are appropriate only in narrow circumstances to address market failure."
Aistars argued that "there is no need to regulate in this sector by imposing new compulsory licenses or renewing STELA. Indeed, many of my members, to a greater or lesser extent, believe that the existing cable and satellite compulsory licenses are an anachronism. As a result we see no present justification for expanding the compulsory licenses provided in the Copyright Act, or for renewing STELA."
Rozzelle wrote that "There are clearly many provisions in today's communication laws that are outdated and unnecessary. Two areas ripe for reform are retransmission consent and the so-called navigation device "integration ban" that applies to cable operators alone among video competitors."
HJC/SCIPI. Rep. Bob Goodlatte (R-VA), Chairman of the HJC, wrote in his opening statement that "in addition to free over-the-air broadcast content, 100% of Americans have access to two satellite services, 98% have access to these two satellite services and one local alternative, and 35% have access to two satellite services and two local alternatives. Marketplace competition has grown significantly since the last major Committee activity in this area in 2010 when Congress enacted the Satellite Television Extension and Localism Act."
He continued that "There are three compulsory licenses in Title 17 impacting this industry, one of which expires at the end of 2014. This Committee will consider over the next year whether a reauthorization of this compulsory license is warranted."
He predicted that "One core factor that this Committee will weigh as we consider these important issues is ensuring that copyright owners maintain the right to distribute their intellectual property as they choose. This Committee has traditionally disfavored compulsory licenses although there are three in effect today in this marketplace. Another core factor we will weigh is ensuring competition in the marketplace."
The HJC's SCIPI heard from many of the same witnesses. See, prepared testimony of witnesses will be James Campbell (CenturyLink), prepared testimony of Stanton Dodge (DISH Network), prepared testimony of Paul Donato (Nielsen Company), prepared testimony of Robert Garrett (Major Baseball League), prepared testimony prepared testimony of Earl MacKenzie (Shentel Cable, and American Cable Association), prepared testimony of Gerard Waldron (Covington & Burling, and National Association of Broadcasters), and prepared testimony of Preston Padden (Disney).
House Judiciary Committee Approves Bill to Provide Greater Sanctions for Frivolous Complaints and Defenses
9/11. The House Judiciary Committee (HJC) approved HR 2655 [LOC | WW], the "Lawsuit Abuse Reduction Act of 2013", by a vote of 17-10. This bill would amend Rule 11(c), Federal Rules of Civil Procedure (FRCP), which pertains to attorney sanctions.
Rule 11 pertains to pleadings. But first, Rule 11(a) and (b), which are not amended by this bill, provide that a complaint, and any other pleading, must be signed, and that by filing a pleading "an attorney or unrepresented party certifies that to the best of the person's knowledge, information, and belief, formed after an inquiry reasonable under the circumstances ... it is not being presented for any improper purpose, such as to harass, cause unnecessary delay, or needlessly increase the cost of litigation", and that "the claims, defenses, and other legal contentions are warranted by existing law ...".
Currently, Rule 11(c)(1) provides that "If, after notice and a reasonable opportunity to respond, the court determines that Rule 11(b) has been violated, the court may impose an appropriate sanction on any attorney, law firm, or party that violated the rule or is responsible for the violation. Absent exceptional circumstances, a law firm must be held jointly responsible for a violation committed by its partner, associate, or employee." (Emphasis added.)
HR 2655 would change the word "may" to "shall".
The bill also amends Rule 11(c)(4) to provide for sanctions in the nature of compensatory damages for the costs of defending against violations of Rule 11(b).
It would amend the rule as follows: "A sanction imposed under this rule must be limited to what suffices to deter repetition of the conduct or comparable conduct by others similarly situated. The sanction may include nonmonetary directives; an order to pay a penalty into court; or, if imposed on motion and warranted for effective deterrence, an order directing payment to the movant of part or all of the reasonable attorney's fees and other expenses directly resulting from the violation. , and to compensate the parties that were injured by such conduct. Subject to the limitations in paragraph (5), the sanction shall consist of an order to pay to the party or parties the amount of the reasonable expenses incurred as a direct result of the violation, including reasonable attorneys' fees and costs. The court may also impose additional appropriate sanctions, such as striking the pleadings, dismissing the suit, or other directives of a nonmonetary nature, or, if warranted for effective deterrence, an order directing payment of a penalty into the court." (Deleted language is shown in strikethrough. Added language is shown in red.)
This bill would impose sanctions for certain pleadings, but not for out of court communications. For example, it would have no impact upon the practice of sending mass demand letters to end users of technology products that assert frivolous patent infringement claims. However, the filing of a frivolous patent infringement complaint in the District Court could result in sanctions being imposed under the provisions of this bill.
Rep. Lamar Smith (R-TX) stated in a release that "Lawsuit abuse is common in America because the lawyers who bring these frivolous cases have everything to gain and nothing to lose. Lawyers can file meritless lawsuits, and defendants are faced with the choice of years of litigation, high court costs and attorneys' fees or a settlement. This is legalized extortion. The Lawsuit Abuse Reduction Act restores accountability to our legal system by imposing mandatory sanctions on attorneys who file worthless lawsuits. LARA encourages attorneys to think twice before filing frivolous lawsuits."

Rep. Smith (at right) and other proponents of this bill emphasize that it affects the filing of frivolous lawsuits. However, Rule 11 covers not only complaints, but also answers, defenses, and counterclaims.
If this bill were enacted into law, defense lawyers may find that some of their defense tactics subject them to hefty sanctions.
The bill adds that "Nothing in this Act or an amendment made by this Act shall be construed to bar or impede the assertion or development of new claims, defenses, or remedies under Federal, State, or local laws, including civil rights laws, or under the Constitution of the United States."
Christine Hines of the Public Citizen (PC) stated in a release on September 11 that "this legislation would harm ordinary people with valid and important claims. It is just another backdoor tactic employed by corporate lobbyists and their allies in Congress to make it difficult for consumers and employees to hold corporations accountable."
The PC and other interest groups sent a letter to Rep. Bob Goodlatte (R-VA) on July 22, 2013 expressing opposition to HR 2655. They argued that it could have "a discriminatory impact on civil rights, employment, environmental and consumer cases".
The Senate version of this bill is S 1288 [LOC | WW], also titled the "Lawsuit Abuse Reduction Act of 2013"
Similar bills have been introduced in prior Congresses. For the 112th Congress, see HR 966 [LOC | WW] and S 533 [LOC | WW], both titled the "Lawsuit Abuse Reduction Act of 2011". The HJC approved HR 966 by a vote of 20-13 on July 7, 2011, but the full House did not vote on the bill. Neither the Senate Judiciary Committee (SJC) nor the full Senate took any action on S 533.
Cosponsorship of, and voting for, these bills correlates with party affiliation. Republicans support these bills. Democrats oppose these bills, and attempt to dilute their affect with amendments.
Obama Picks John Carlin to be Head of the DOJ's National Security Division
9/11. President Obama nominated John Carlin to be Assistant Attorney General (AAG) in charge of the Department of Justice's (DOJ) National Security Division (NSD). See, White House news office release and release.
The previous NSD AAG was Lisa Monaco. She left to join President Obama's White House staff as counterterrorism advisor.
The NSD was created in 2006. Kenneth Wainstein was the first AAG. Like Monaco, he then became the President's (Bush) counter-terrorism advisor.
The NSD has a wide range of responsibilities, many of which are technology related. It has responsibility for prosecutions of espionage laws. This would include prosecution of Julian Assange and Edward Snowden, if the U.S. could obtain jurisdiction over them, and prosecuted them under 18 U.S.C. § 798.
The NSD also has responsibility for prosecution of theft of trade secrets (often from US technology companies) under 18 U.S.C. § 1832.
The NSD also handles criminal violations of export control laws (often sales of controlled information technology products to entities in the People's Republic of China).
See, 2013 DOJ NSD memorandum [104 pages in PDF] titled "Summary of Major U.S. Export Enforcement, Economic Espionage, Trade Secret and Embargo-Related Criminal Cases (January 2007 to the present: updated Feb. 14, 2013)". (Parentheses in original.)
In addition, the NSD obtains seeks orders pursuant to the Foreign Intelligence Surveillance Act (FISA) from the body titled "Foreign Intelligence Surveillance Court", that contain individualized orders particularly describing the place to be searched, and the persons or things to be seized, as well as orders that create broad surveillance programs.

Carlin (at right) has worked at the NSD since 2011, as a Deputy Assistant Attorney General and Chief of Staff, and since March as the acting AAG.
Before joining the NSD, he worked at the DOJ's Federal Bureau of Investigation (FBI) from 2007 through 2011, including as Chief of Staff to former FBI Director John Mueller. Before that, he was a prosecutor in the Office of the U.S. Attorney for the District of Columbia.
He was also briefly National Coordinator of the Computer Hacking and Intellectual Property program at the DOJ.
More People and Appointments
9/11. President Obama nominated Daniel Yohannes to be Representative of the US to the Organization for Economic Cooperation and Development (OECD). See, White House news office release and release.
9/11. Jina Choi was named head of the Securities and Exchange Commission's (SEC) San Francisco office. See, SEC release.
More News
9/11. The Department of Commerce's (DOC) Bureau of Industry and Security (BIS) published a notice in the Federal Register (FR) that announces, describes, recites, and sets the comment deadline for, proposed changes to its Export Administration Regulations (EAR). The proposed changes, among other things, would require exporters to file an Automated Export System (AES) record for all exports subject to the EAR involving a party or parties to the transaction who are listed on the Unverified List, aka UVL. The deadline to submit comments is October 11, 2013. See, FR, Vol. 78, No. 176, September 11, 2013, Pages 55664-55671.